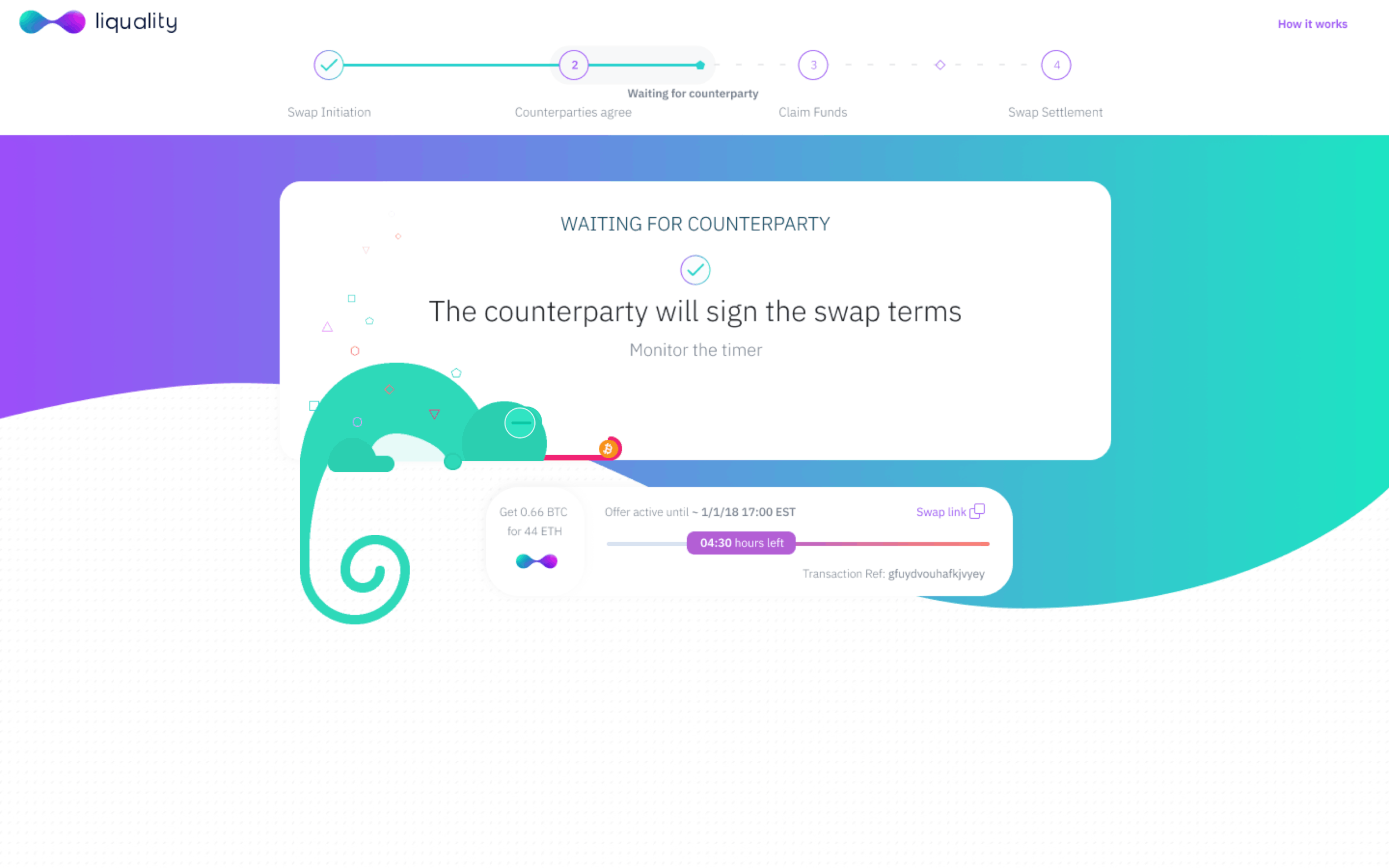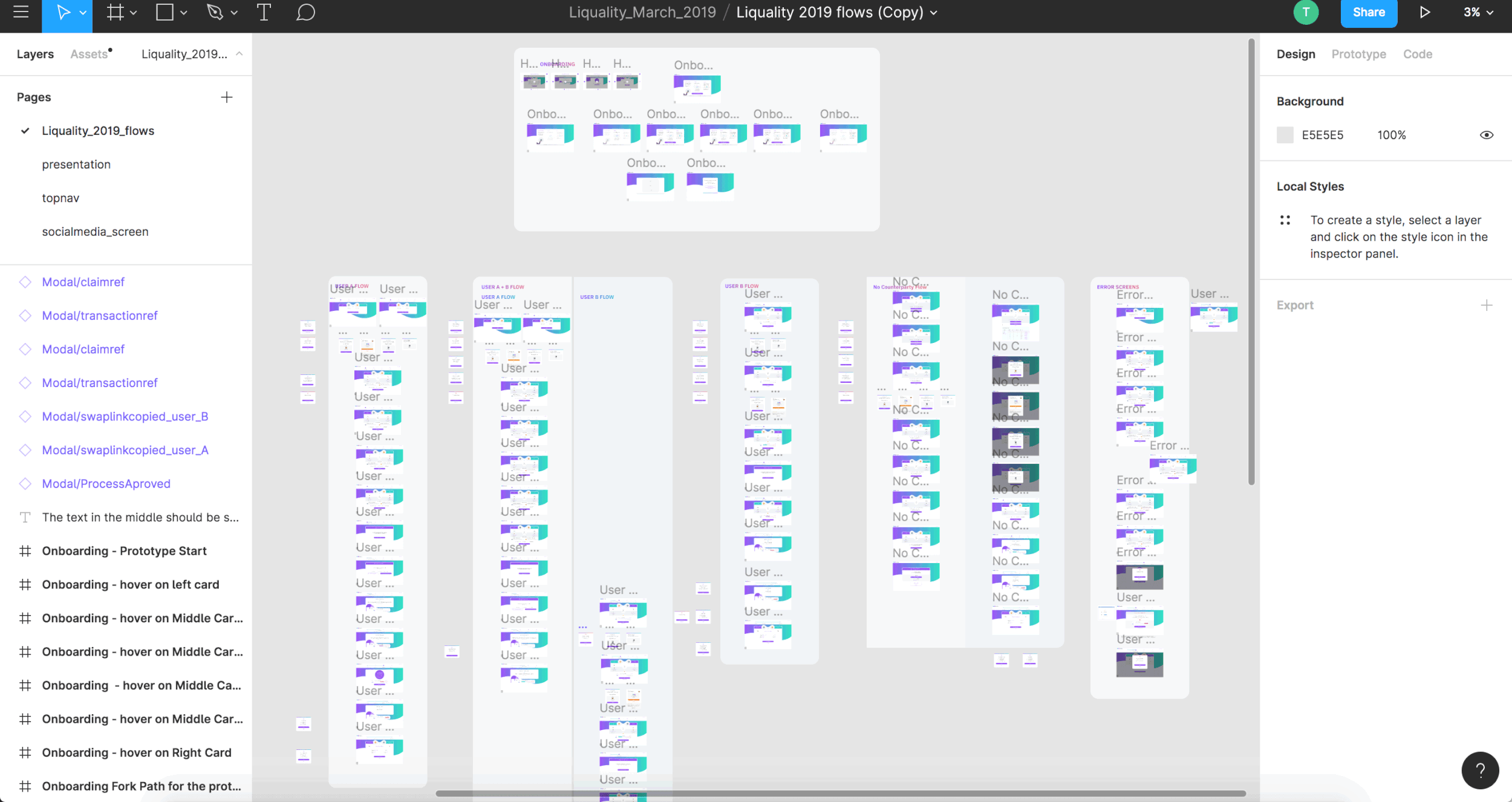 /
Liquality Atomic Swap Consensys
Click on the screen to see a video of Simon's (Co-Founder of Liquality ) presentation. Jump to minute 10:00 to see the interface.

We were honoured to collaborate with @Liquality_io — a @ConsenSys venture on developing the design of the Liquality product for its Alpha release. We've been a partner in taking the Liquality UX design from wireframe to digital reality.
The interface offers the most secure way to cross-chain atomic swap BTC, DAI, and ETH directly from your Ledger or Metamask wallets, while maintaining control over your private keys.
Users not only save on unnecessary fees but also significantly reduce counterparty, settlement, and custodial risks.
Beyond decentralization Liquality aims to achieve desintermediation following initial Bitcoin Satoshi's Vision for a more open and equitable future, where anyone can access the global digital economy in a free, secure, and efficient way.
The main goal was to Design a delightful UI for the implementation following the established brand completing a style guide by adding assets and defining usage scenarios Supporting user testing. Revising interaction pattern and maintaining a pattern library. Creating a white label version from the common components.
The best way to achieve this, was to craft a design system in Figma from the ground up.
It allowed us to work iteratively, change things rapidly, and consistently implement improvements in real-time during user testing.
Read more: https://medium.com/@littlenicethings/blockchain-experience-a-tour-of-the-liquality-design-system-df991efeef44
Co-authored by Thessy Mehrain of Liquality team - a Consensys Venture.

Role: Product Design
Press
Cointelegraph